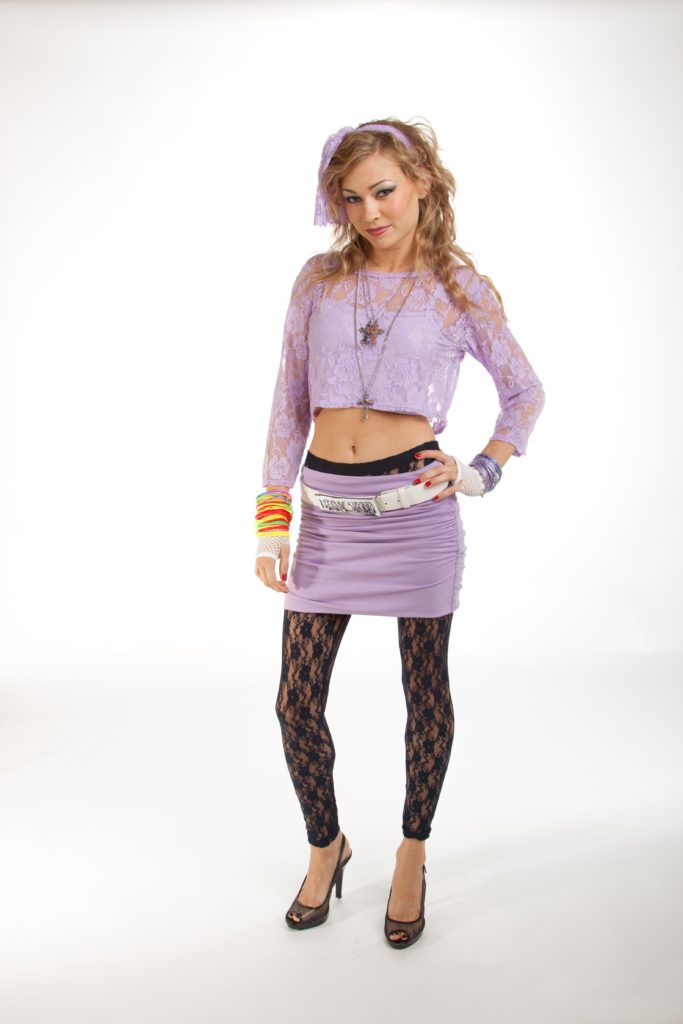 It does not matter whether you are a material girl or not, there is still a high chance that you are aware how popular Madonna outfits were in the 1980s. In a chameleon-like manner, the pop singer seamlessly and frequently switched looks, making it difficult to keep up with her style. This did not deter her legion of fans that would do just about anything to imitate her looks. They were so inspired by Madonna's that they would emulate her costume, down to her gloves.
Madonna remains the most extreme example of an icon in the 1980. The style and culture that held sway over the people in the 80s were most represented by Madonna, more than any other celebrity or icon at the time. She captured the attention of the world. This was clearly not a surprise, considering that her monstrous performances were complemented by her provocative outfits, as well as her affinity for brow-raising. Madonna influenced her fans all over the world with her classical screen and stage presence. Any portrait of girls you see in the 1980s would usually have a bunch of screaming teenagers, with crucifixes dangling around their necks, putting on low-cut bustiers, and their hair looking messy.
You would need to have some charisma and swagger to pull off a bunch of looks so effortlessly and successfully, and no doubt, Madonna had all of that. Add a cocky attitude and a sense of reckless abandon, and you would get the same end result as it was when she first made her world debut.
Imitating Madonna's 1980s look will mean going with some of her preferred apparel and accessories. Those who rocked the 80s or simply followed the trends carefully may have some nostalgia with some of Madonna's essentials that we are revealing all over. These items include, mesh vests, lacy revealing tops, Capri pants, and colorfull mini skirts. The Madonna fashion also includes fingerless lace gloves, layered necklaces, layered bracelets, rag headbands, and lace leggings.
Madonna Videos
If you are looking to get inspired by the Madonna outfit, look no further than a catalogue of her music videos. From Lucky Star to Borderline, Who's That Girl and even La Isla Bonita, her partiality for reinvention tells it all. Even though her recent videos display a number of enchanting makeovers, her 1980s costume is probably more recognized, and appreciated.
Madonna's outfits clearly have left an impression on women all over the world, and continue to do, for her stick-in-the-mud supporters.
Related Posts