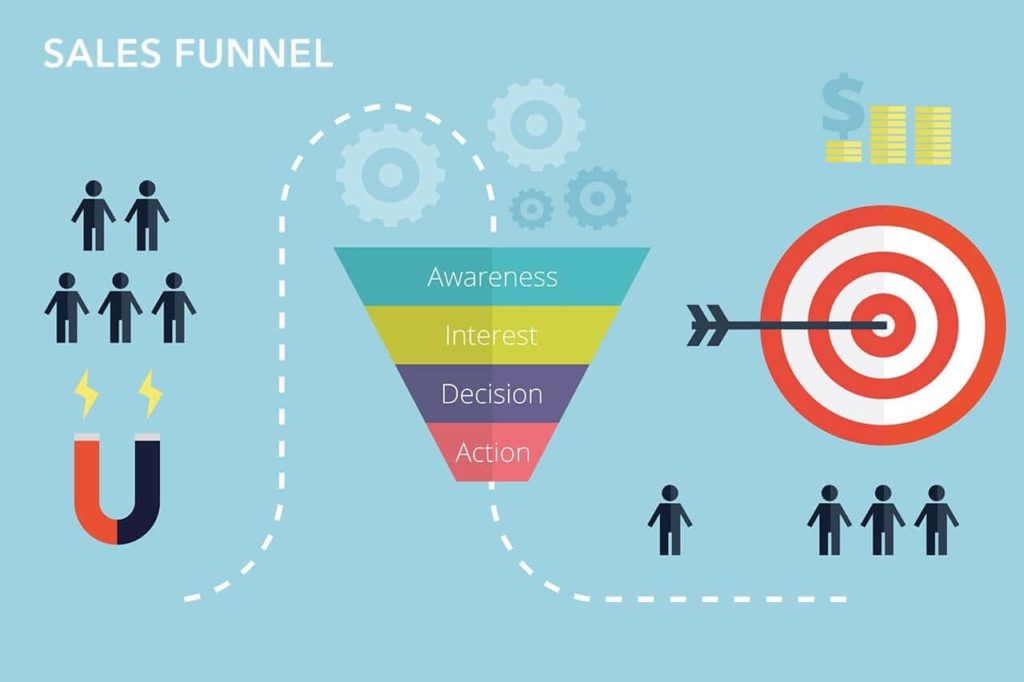 One very important item within marketing is the sales funnel. This is a handy tool to help you visualize where any potential customers are in the decision-making process. It goes from not being aware of you at all at the first stage to be a loyal brand advocate at the end. It starts off wider at the top as all prospects enter there originally, but it then gets narrower (like a funnel) as people who are not engaged fall out of the funnel.
One thing to focus on is the rate of conversion at each stage of your funnel. If you need some help, then read on.
Choose your outreach targets carefully
When trying to increase the conversion rate of your sales funnel, you need to be doing all you can from the start. This applies to the consumers that are being targeted to move through the sales funnel in the first place. It is essential to find the right audience to market to initially as they will be more likely to complete the full customer journey and convert into a sale. A great tip here is trying out email outreach tools which automate the process of finding suitable targets to message.
Create effective landing pages
A landing page is a specific page on your website that is devoted to a specific product or service. It should be where any marketing material for a campaign should be linked to and where customers you contact are funneled into. A good landing page has a strong call to action and clear information around one particular service or item. Crafting great landing pages as part of your sales funnel has been proven to help increase conversion rates.
Make your checkout process quick and simple
One area that many businesses struggle with in their sales funnel is actually closing the sale. Many grab a customer's attention enough to drive them to their landing page and put products in their shopping cart but then fall at the last hurdle. To help your conversion rate improve, take a look at your checkout process. If it is long-winded, requires people to create an account or has limited payment options, that could be the issue.
Offer referral incentives at the final stage
Getting people's attention and helping them make a purchase are key stages in any sales funnel; however, it does not end when someone buys something from you. Your funnel should also include another stage for building loyalty and return custom. A great way to increase your conversion rates is by offering referral bonuses to existing customers. This is often something like a small financial reward or a free gift when they recommend a friend who also buys something. This type of scheme will really help your customers complete the full journey through your funnel.
Make your sales funnel a conversion magnet
The concept of a sale funnel is a handy tool to help you attract, convert and manage consumers into becoming loyal, paying customers. If you find yourself having trouble with converting those who enter it at key stages, try out the above tips. While they are all pretty simple, they are wildly effective.
Related Posts