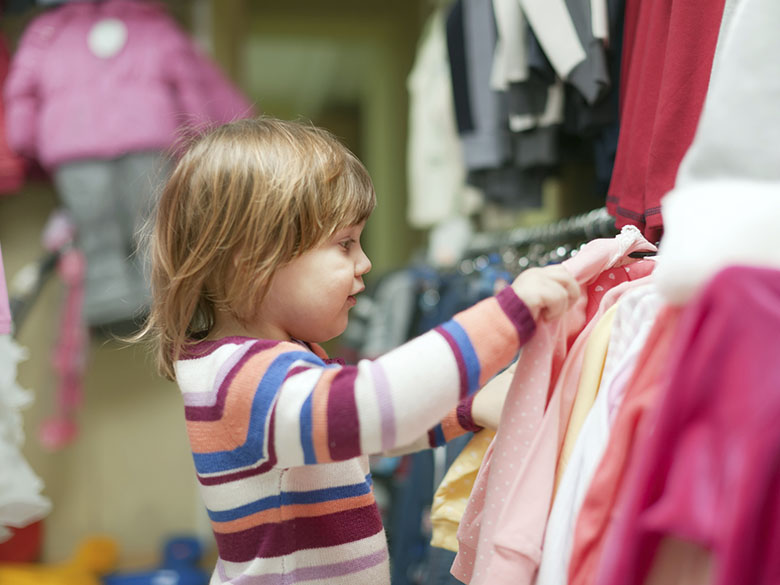 When purchasing clothes, parents may consider their kids' wishes, but they should pay careful attention to the clothes' functionality. Kids clothes can be difficult to buy online; nevertheless, when you know some of the tips of getting the best products, it becomes less a problem. Below, you will learn things to look out for when you are opting for an online buying method
· Always Look Out For Quality
You can use the "quality" criterion when purchasing children's clothing. The delicate skin of children requires the finest materials. Since it is the least likely to contain harmful substances, cotton is still the most common material.
· Don't Pay For Retailing
You can be tempted to plan shopping trips for weekends if you work a 40-hour week when you would have plenty of time to stroll around the mall or travel from store to store. Making two simple changes to this habit, however, might save you cash. First, in the middle of the week, opting to shop for children's apparel online would typically garner the best offers. Wednesday is the best day to get children's clothes, with an average discount of 40 per cent, according to a survey of more than 100 online retailers.
Second, online shopping reduces the commuting expenses you might pay for in-person shopping, and you can conveniently use a search engine to locate the shops with the lowest prices. Just make use of your search engine to avoid paying to the retailer any time of the week, start by typing the store's name and input codes to get discounts at the end of the day.
· Be Sure Of The Stated Size
Even if you think you know your child's clothing size, be careful when you make this purchase. Parents are often unable to judge well and buy clothing, which then turns out to be not the right size for their infant. It would be safer for you to know how to return them and how to get your cashback. Usually, you can return clothes purchased online within two weeks.
· Read Reviews
Reviews posted by other customers, particularly those providing input on the specific clothing pieces you are considering, may provide useful insight. In particular, you'll want to know if others think the garment is true to size since children's clothing sizes are not necessarily standardized. For example, size 4 might be wider, slimmer, shorter or longer at one retailer than size 4 at another.
However, note that a user review posted on a retail site is only the opinion of one person. You'll want to look for several reviews written about the same item for the best performance. You should ignore the best and the worst reviews for the most part; the reality is always in the centre. Patpat UK should be considered when trying to get the best place to read reviews before getting the clothes
· Check Their Return Policy
There's one downside to shopping for children's clothing online: to see if they fit, you can't make your kid try the clothes on. However, if you shop with excellent return policies at online retailers, you'll never have to regret buying apparel that doesn't suit the size or style of your girl. Many retailers post the specifics of their return policies; otherwise, you should call for details before making a purchase.
When you can make a return or swap, the best online return policies do not have time limits and do not require detailed documentation. Not all distributors take a "no questions asked" return policy, which can leave you without recourse if you have not retained the products.
Related Posts